VEIN consist of: "Elaboration of vehicular emissions inventories, consisting in four stages:
This implies the use of several functions in a coordinates ans structured way, therefore it is added the new function inventory which creates a structured set of directories and scripts to run VEIN. Please, open the file 'main.R' and run each line to understand VEIN. Remember, if you have doubts with any function, just type '?' with the name of the function. For intance: ?inventory.
Please, read the examples in the documentation of each function and run the demo.
1) Examples with traffic data:
If you know the distribution of the vehicles by age of use , use: my_age
If you know the sales of vehicles or better the registry of new vehicles, use age to apply a survival function.
If you know the theoretical shape of the circulating fleet and you can use age_ldv, age_hdv or age_moto. For instance, you dont know the sales or registry of vehicles, but somehow you know the shape of this curve.
You can use/merge/transform/adapt any of these functions.

If you want to know the vehicles per street and by age of use, just add the net. Age functions now returns 'sf' objects if the net argument is present.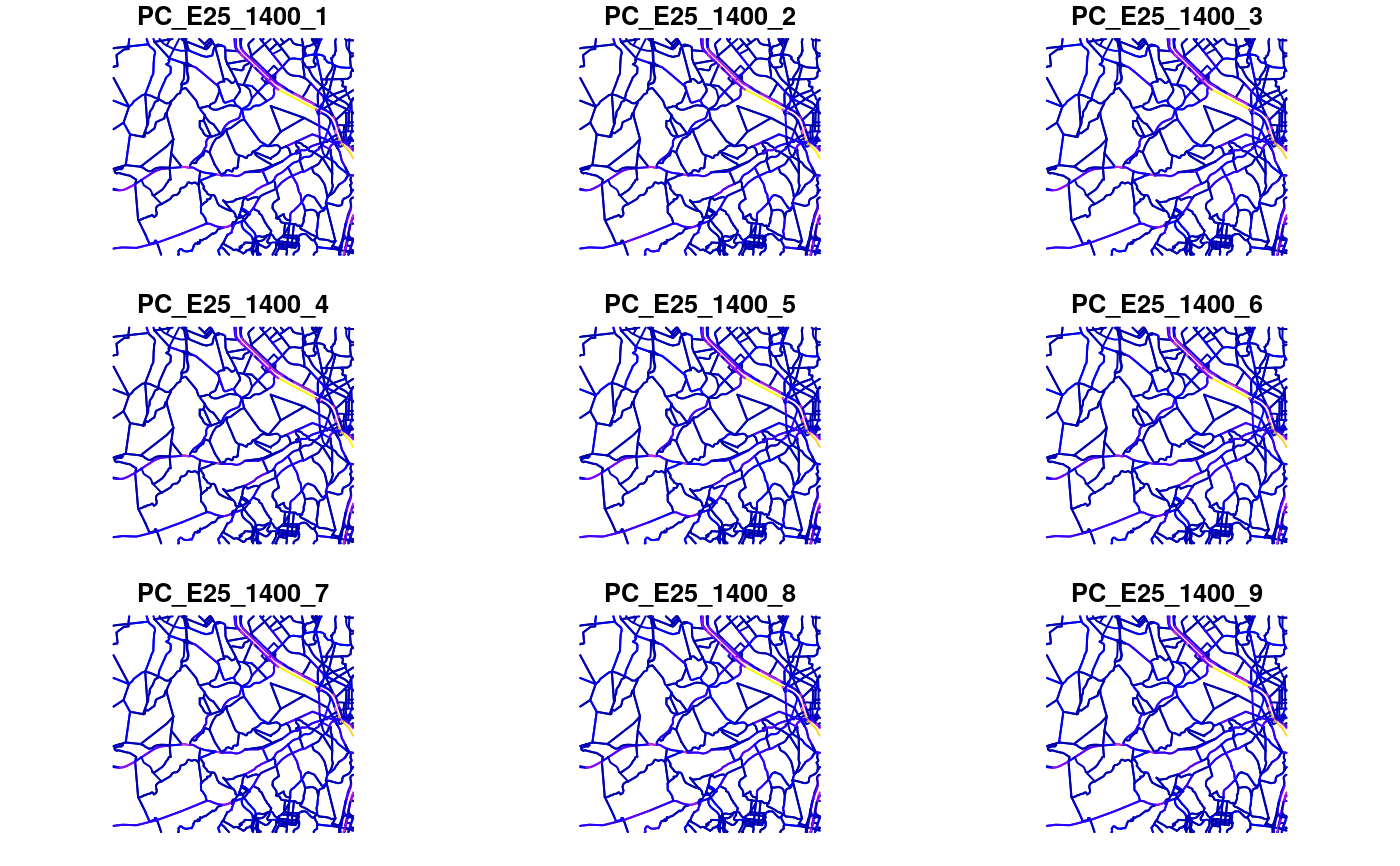 temporal factors and netspeed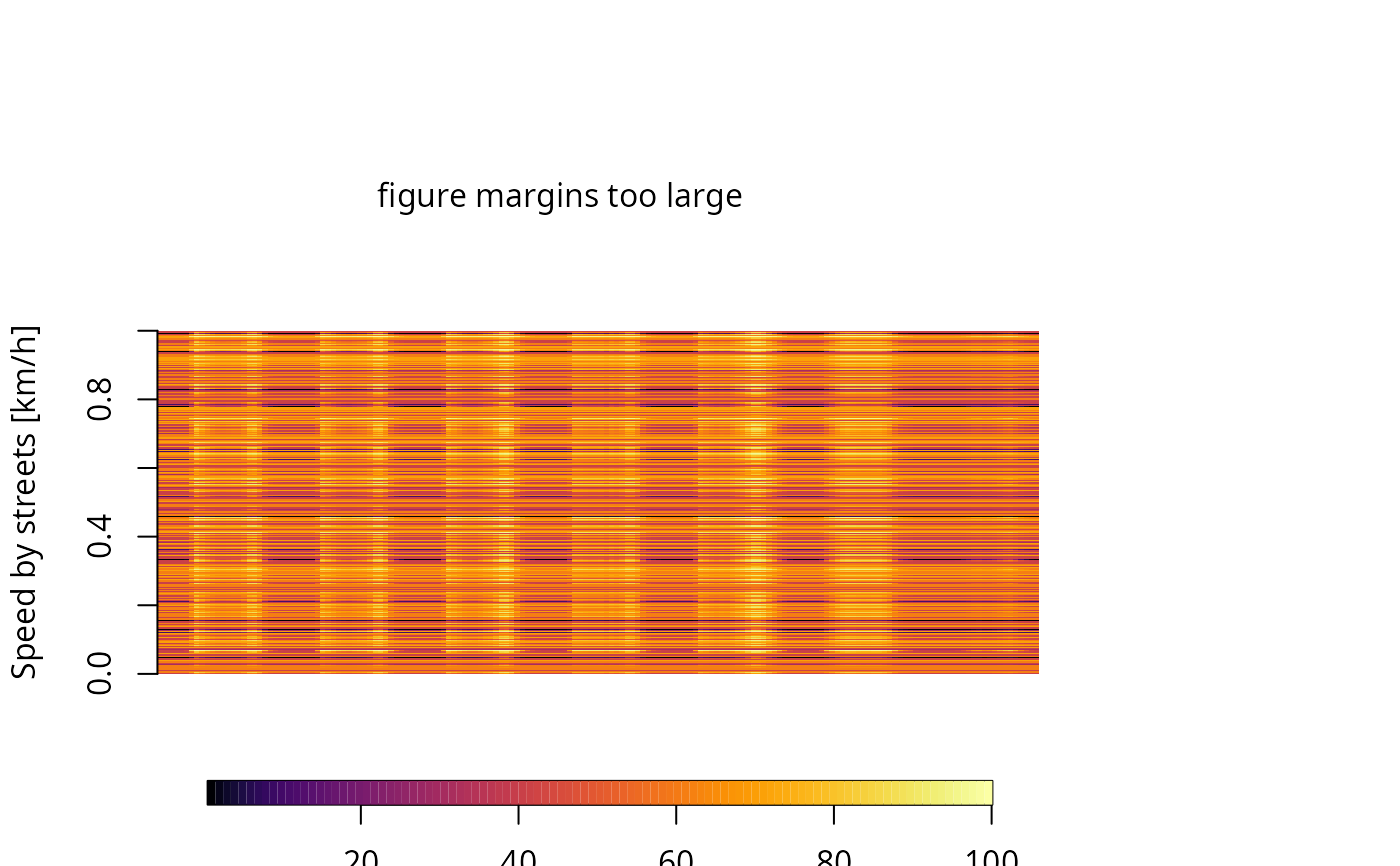 If you want ot check the speed at different hours by street, just add net:
### 2) Emission Factors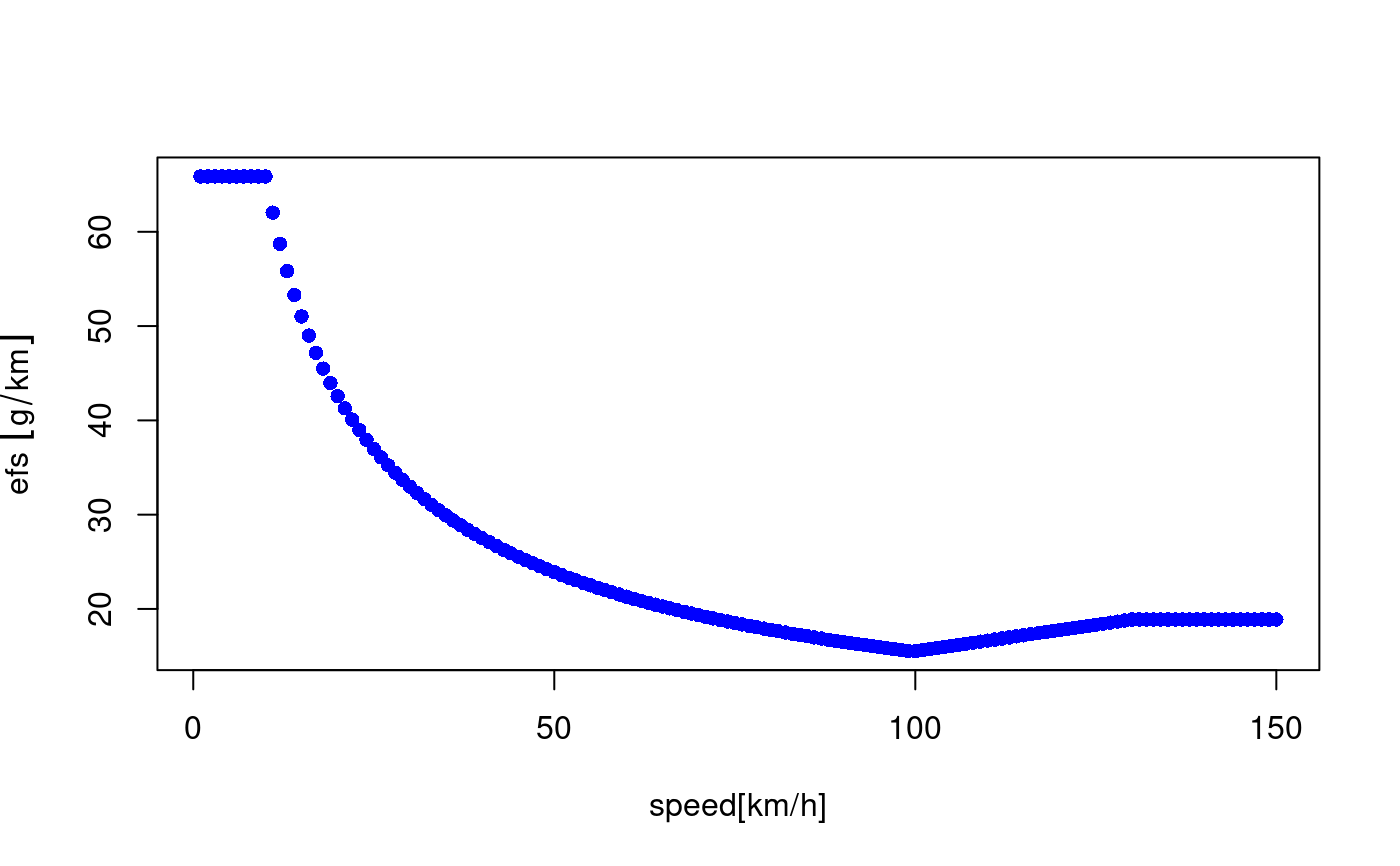 4) Post Emissions
When the argument by = "veh" the emissions are aggregated by age and hour.
When the argument by = "streets_wide", aggregated the emissions by street. In this cae, if you add the argument net with the respective streets, it returns an spatial net with the hourly emissions.
Grids
You can use this function in two ways
when spobj is "character", it is a path to wrfinput file and then runs eixport::wrf_grid to create a grid based on a wrf_input file.
1) Create a grid using make_grid.The spobj is the spatial net. The size of the grid has the size of the net. You have to specify the grid spacing. 2) Create a grid using a path to wrfinput file instead a net. The grid will have the size of the wrf_input. You don't have to specify the grid spacing.
At this step, you can feed you grid with emissions from other sources!